HDPE ROPES – YELLOW,GREEN,BLUE,RED,ORANGE,BLACK :

HDPE Fishing Ropes, HDPE Ropes UAE, Fishing Ropes UAE, Communication Ropes in UAE, Polyester Rope Manufacturer and Supplier UAE
High density polyethylene ropes is a monofilament fiber resistant to abrasion of any kind. This is widely used in fishing and other applications. It is lightweight and durable. We manufacture ours in 3 strands (2mm to 48mm) & 4 strands (8mm to 20mm) styles. High grade raw materials are used such as Sabic & Borouge and come in Yellow, Green, Blue, Red, Orange & Black. Other benefits include floating on water, easy handling, non-reactive to chemicals and minimum water absorption.
FISHING ROPES :
Our
Fishing Ropes
are manufactured in the range of 2mm to 10mm. it is stronger yet soft in nature. It has significant tensile strength, resistance to abrasion and salt water, durable, flexible, UV protected and has less tendency to form knots. It comes in blue, green and black.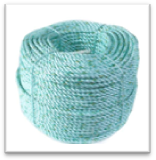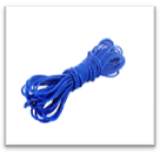 COMMUNICATION CABLE PULLING ROPE :
using proper pulling rope, it's possible to install cable without harming the installer or the product. It's best to replace wire pulling rope when any signs of wear appear. It doesn't break and doesn't stretch too much to snap and cause harm. It is strong, tensile, long elongation, low moisture absorption and moisture resistance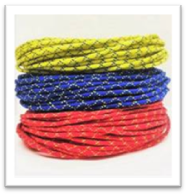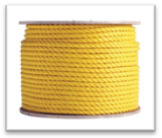 CAMPING AND TENT ROPE (SOFT TWIST):
We manufacture in the range of 6mm to 18mm diameter sizes and in all colors as per the customers request



COMMERCIAL ROPE:
We manufacture as yard sizes. The available sizes are 20 yards, 30 yards, 40 yards, 50 yards, 70 yards and 100 yards. Rope coils are in all colors and diameters as per customers request.